Posted by Chris Downey on 24 August 2018
Sales Kit and Display Case Project
We recently completed an exciting project that I would like to share with you. In Q1 2018, Liteline launched a new downlight called the SlimLED Multi. This fixture offers a best in-class solution for the easy conversion of a standard octagon/junction box into a recessed downlight as well as having the capabilities to retro-fit a traditional 4" downlight to an LED Fixture. Liteline wanted their sales team to have a professional looking sales case to help tell the product's story and benefits. In addition, the team wanted to drive flexibility, with a side of durability, in cases where it would be left with an electrical distributor's branch for POP purposes. After meeting with Liteline, they told me that up until this point, sales reps normally carried around hand samples of fixtures. We are proud to say that we have transformed this traditional tactic by creating a fully functional sales tool that meets the rigorous standards of a well-traveled sales team!
The Mock-Up and Creative Process
The design team at Liteline are great and easy to work with. At our first meeting on this project Liteline had a physical mock-up of what they wanted the kit to look like. We went over all the requirements and pieces that needed to be included in the kit. After that I met with our production team and reviewed the requirements on the project with them, leading to the Digital Mock-Up below. After multiple meetings regarding requirements, the digital mock-up was approved and we moved onto creating the first full physical mock-up.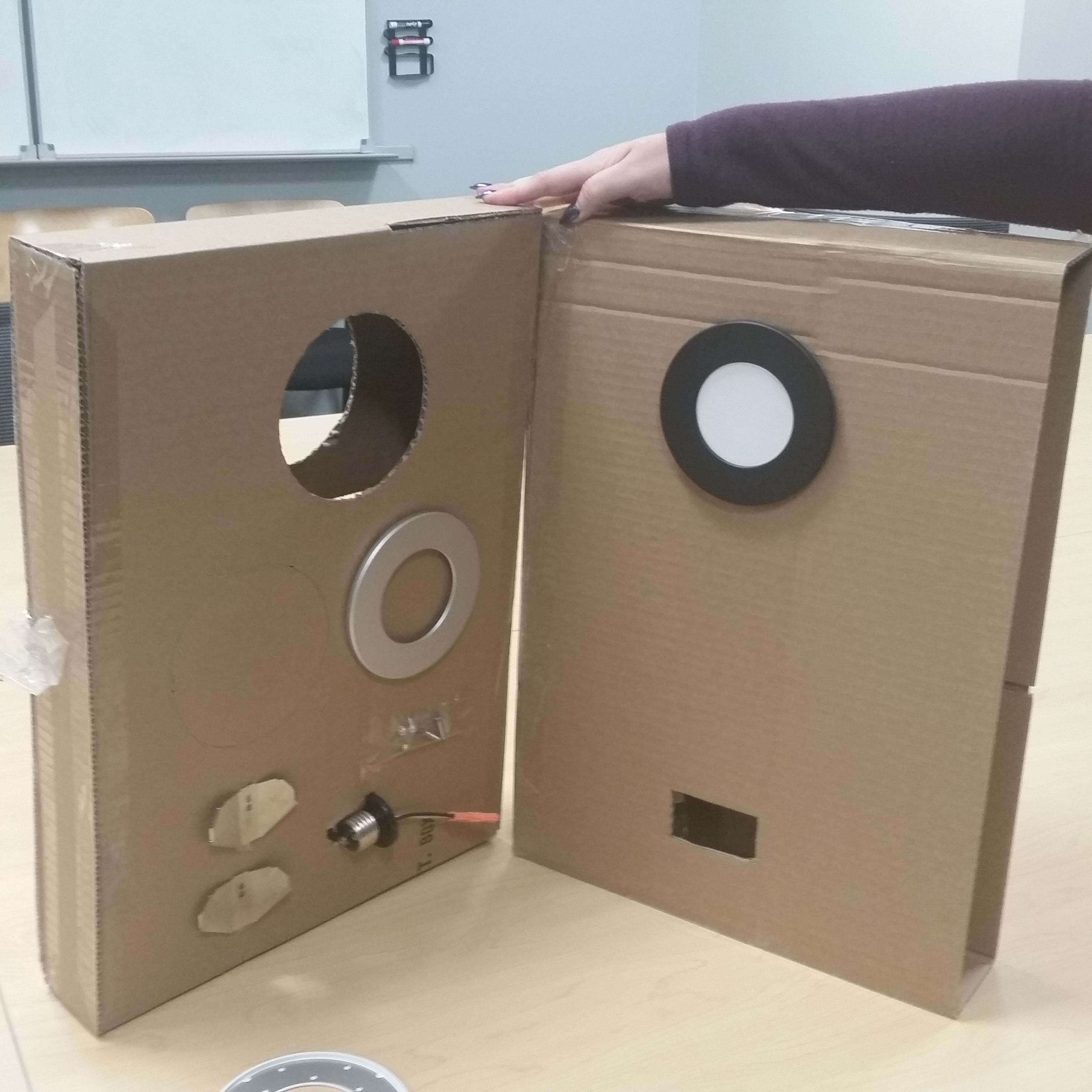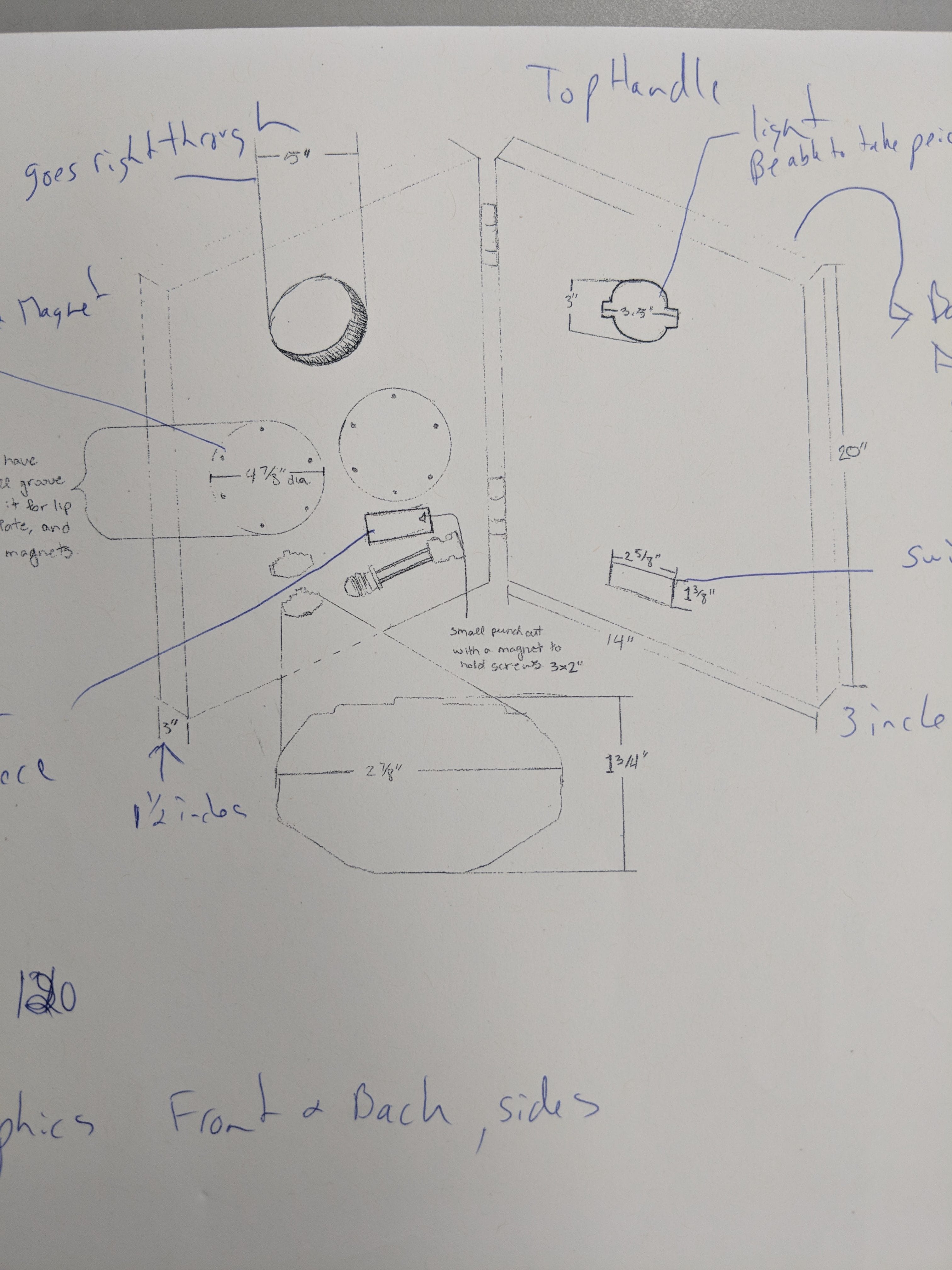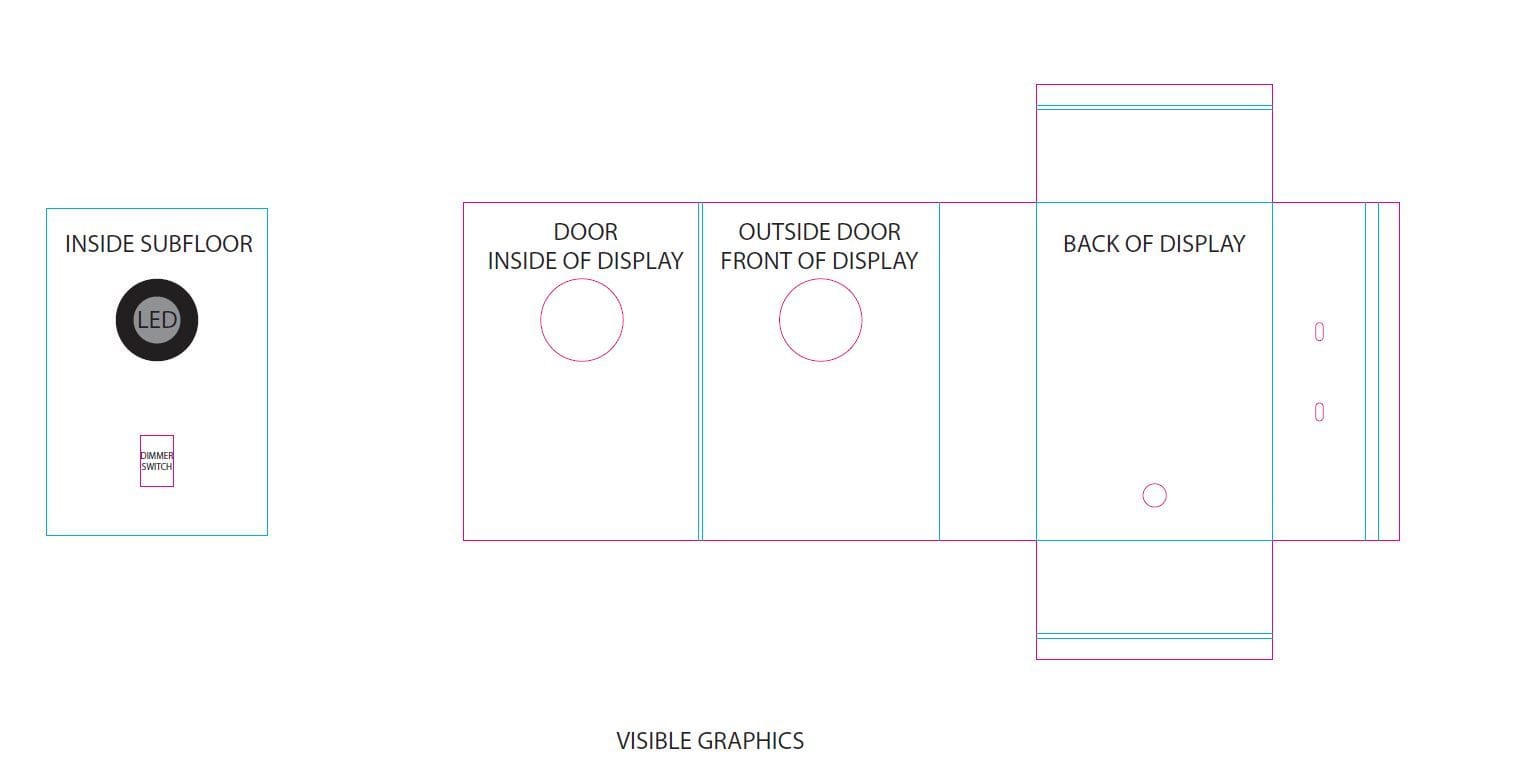 This mock-up had many moving pieces to it including: fitting the physical light, a light switch, the light covers and adapters all had to fit into place.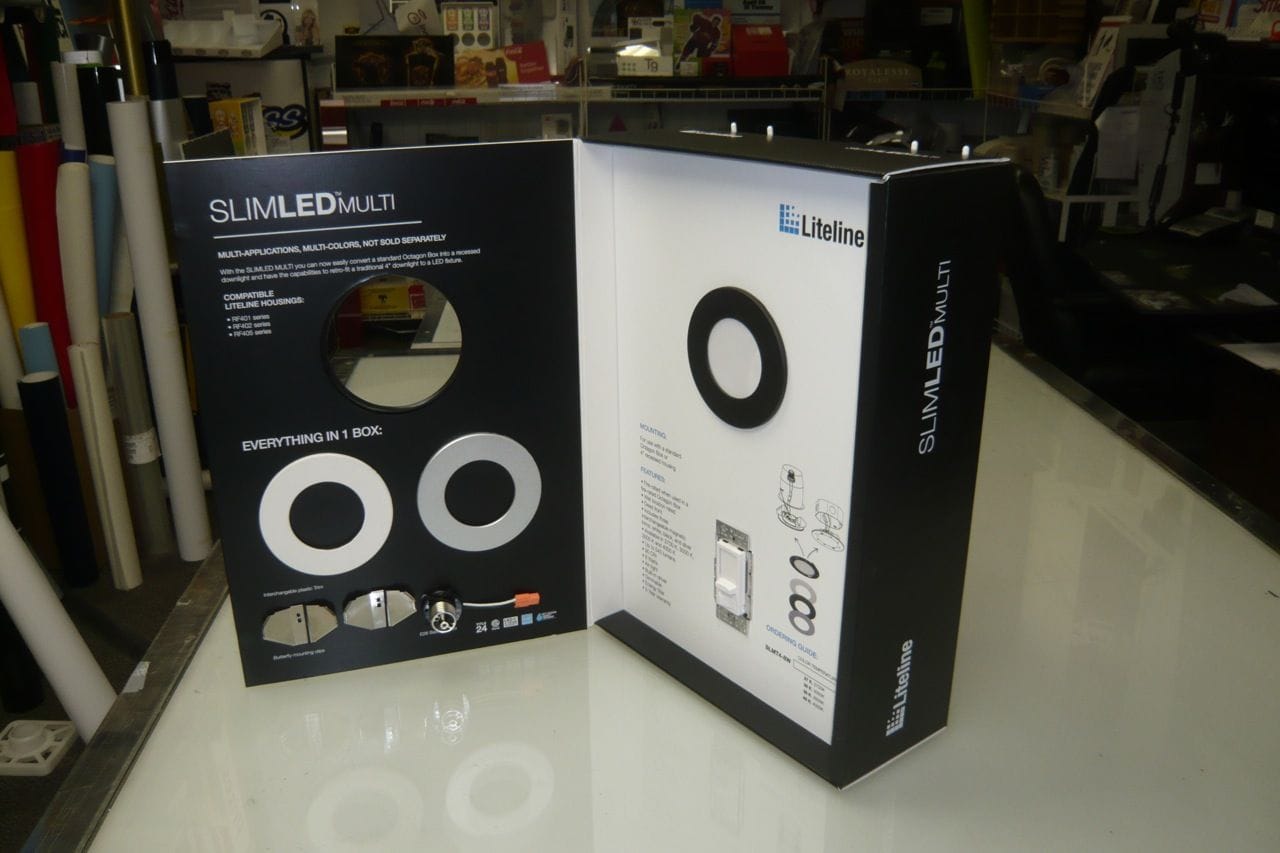 The box was digitally printed on black vinyl material mounted to corrugate for the outside and printed digitally on PVC for the inside panel. Then both pieces were router cut to shape, and glued into place to create the box.
Sounds simple enough, but there were 59 steps in creating this mock-up! This included magnets for opening and closing the door, magnetic rings to hold the extra light covers, nylon bands to hold the adapter and clips in place, metal trim around the front hole, carry handle, plastic plug hole for the electric cord to come through and holes on the back panel for peg board.
Pictures of the mock-up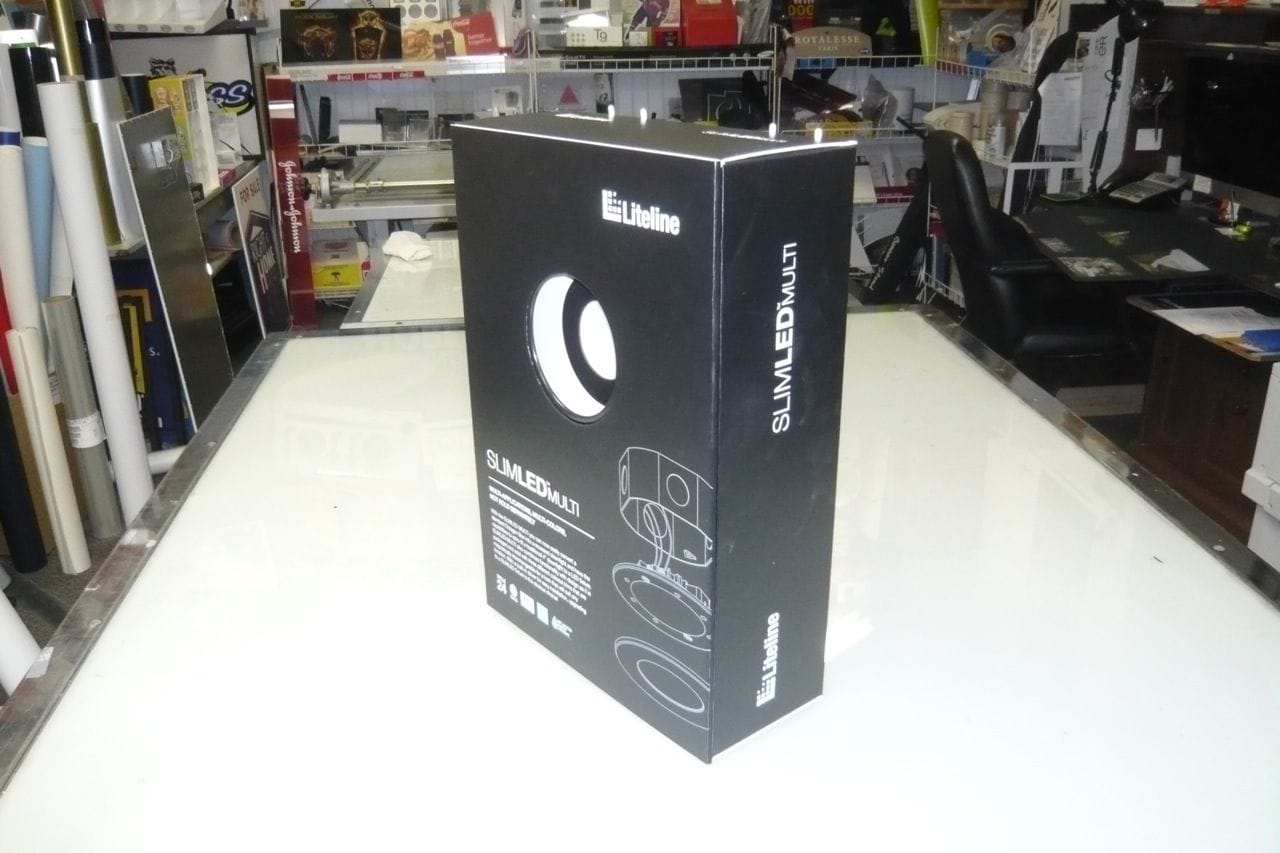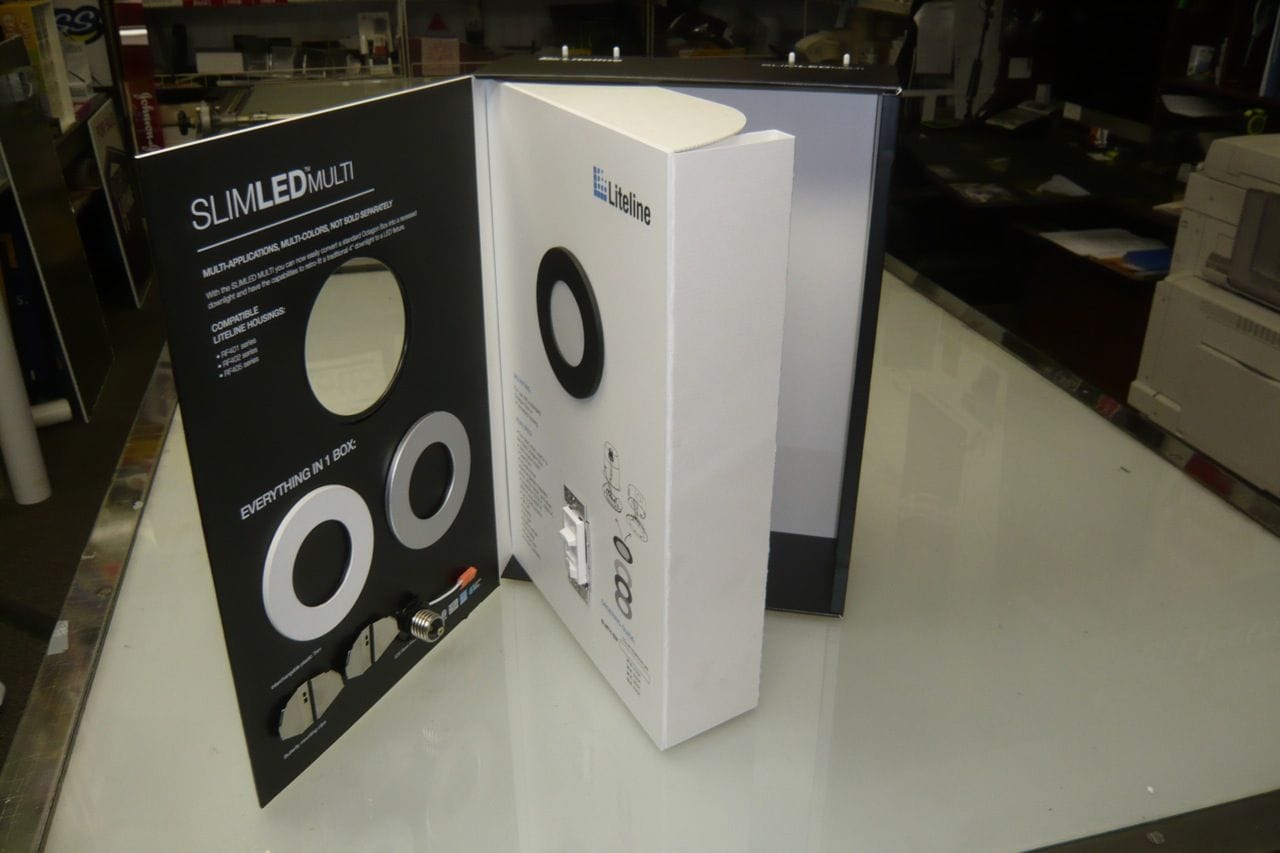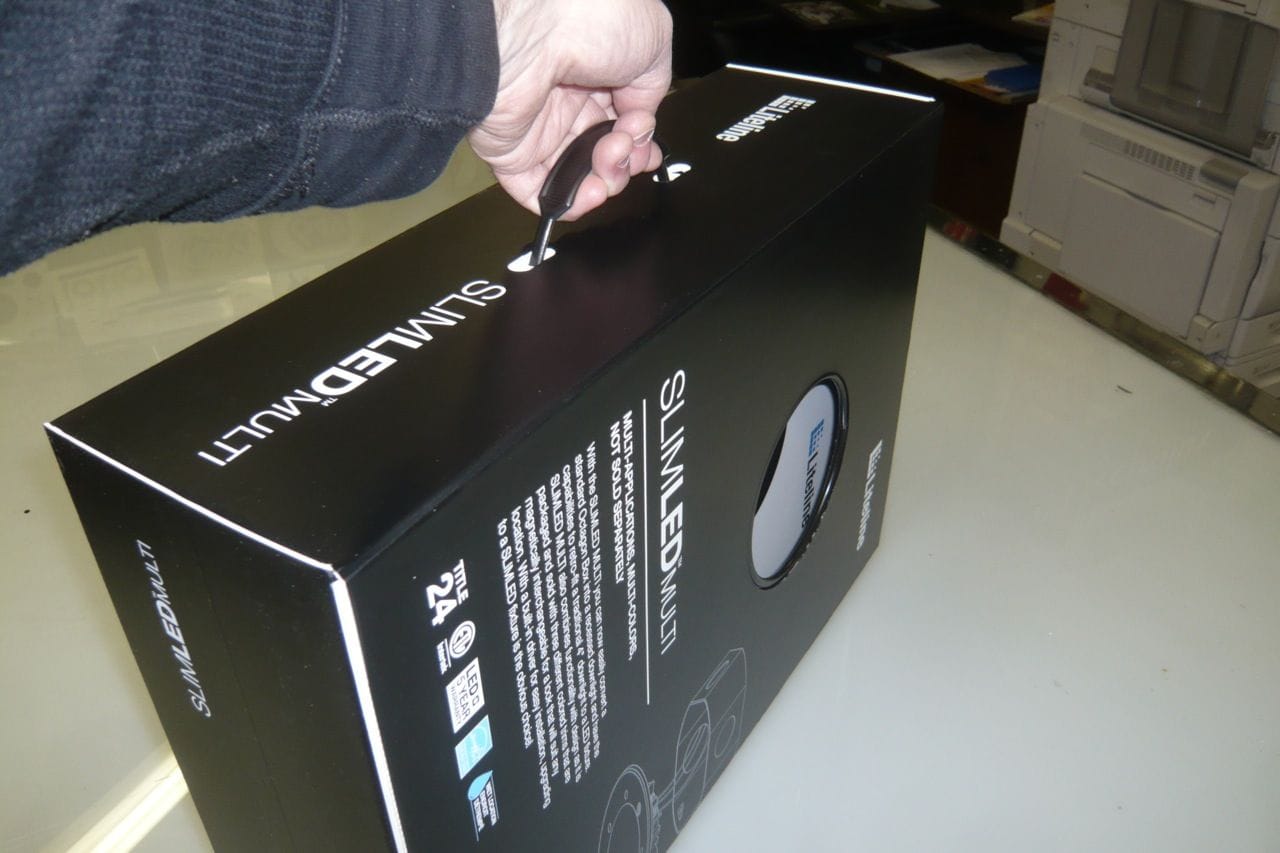 This mock-up went across the country to multiple sales meetings with great success, helping various sales reps close deals.
The Production Run
The mock-up was such a success that it was easy for Liteline to decide to go with a full production run. There were only a few changes / enhancements that were made from the mock-up. This included adding a pull ribbon to the front to open the door, making the back panel easier to access with thumb holes and velcro for easy closing, creating a door stop so the box can stay open while on peg board and some artwork was changed. The final run included producing 200 Kits consisting of Canadian English, Canadian French and US versions. These kits have been shipped out across North America to help sell the Slim Multi lights.
Sales Kit Pictures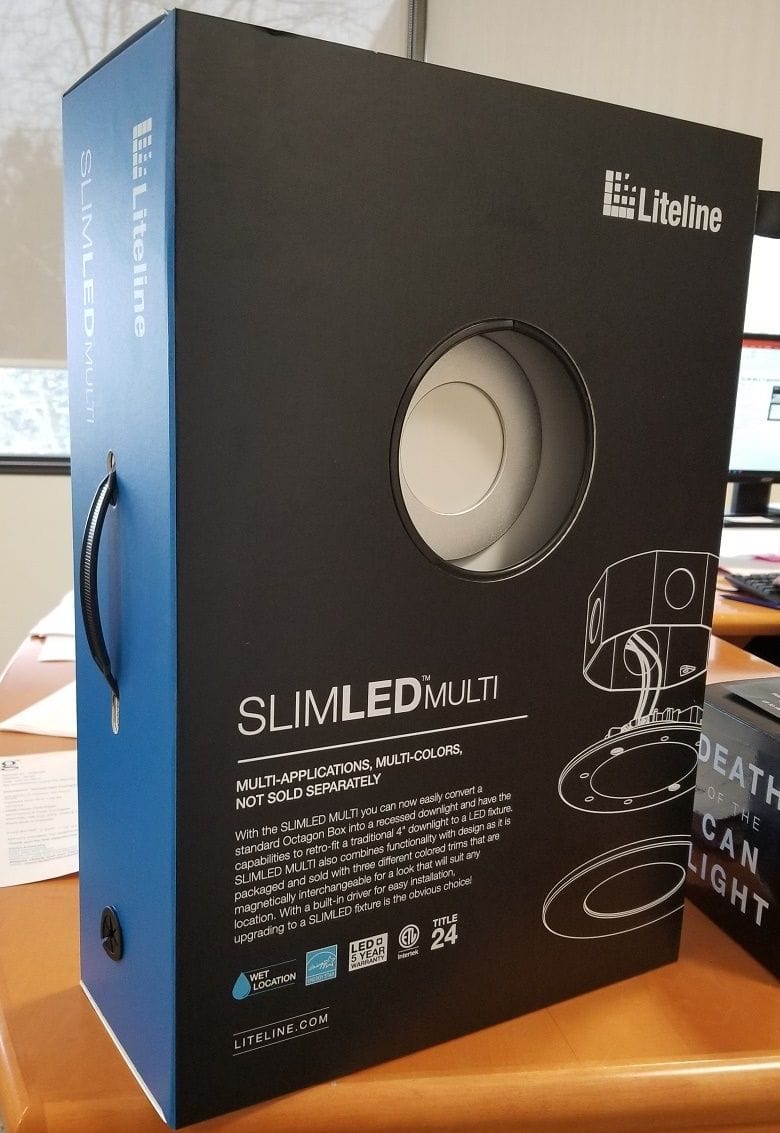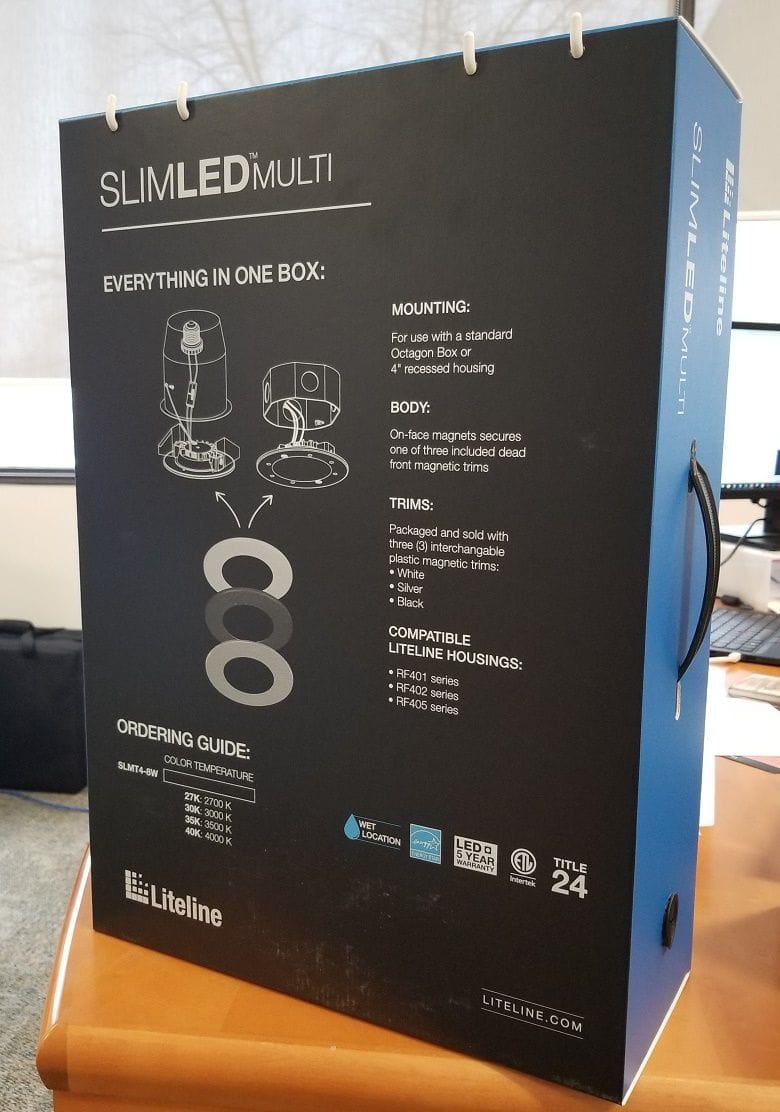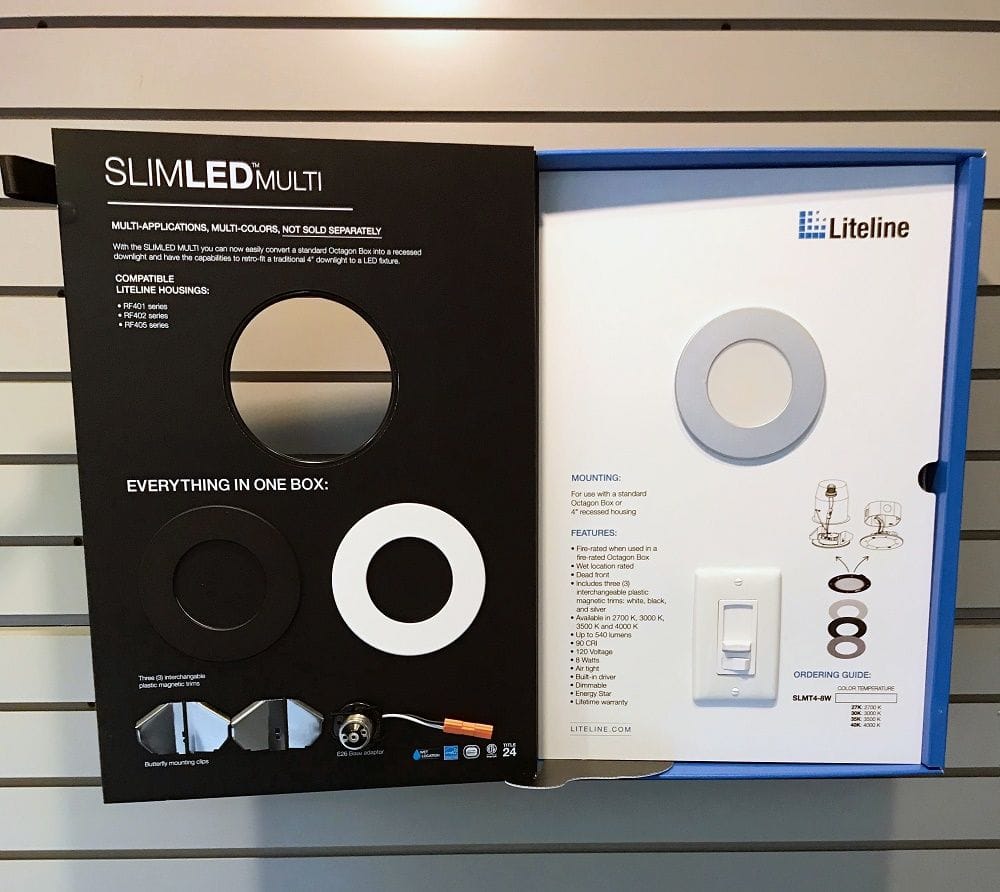 Testimonial from the Client
Chris and his team at the Graphics Production Group were nothing short of a pleasure to deal with. From planning to delivery, they provided us an exceptional product with unparalleled customer service at every point of the process. The display boxes created were accurate to our expectations, high quality and wildly successful in both the Canadian and US marketplace. We would recommend Chris and the Graphics Production Group to others and look forward to using them on future projects!
Final Words
It was a pleasure working with the team at Liteline on the SlimLED Multi Sales Kit project. Nothing is better to me in my job than taking a concept to reality, and getting these sales kits into the hands of the sales reps to increase sales. Learn how your company can do the same and promote your products through custom sales kits.
Contact Me
Chris Downey
Print Consultant
905-447-0257